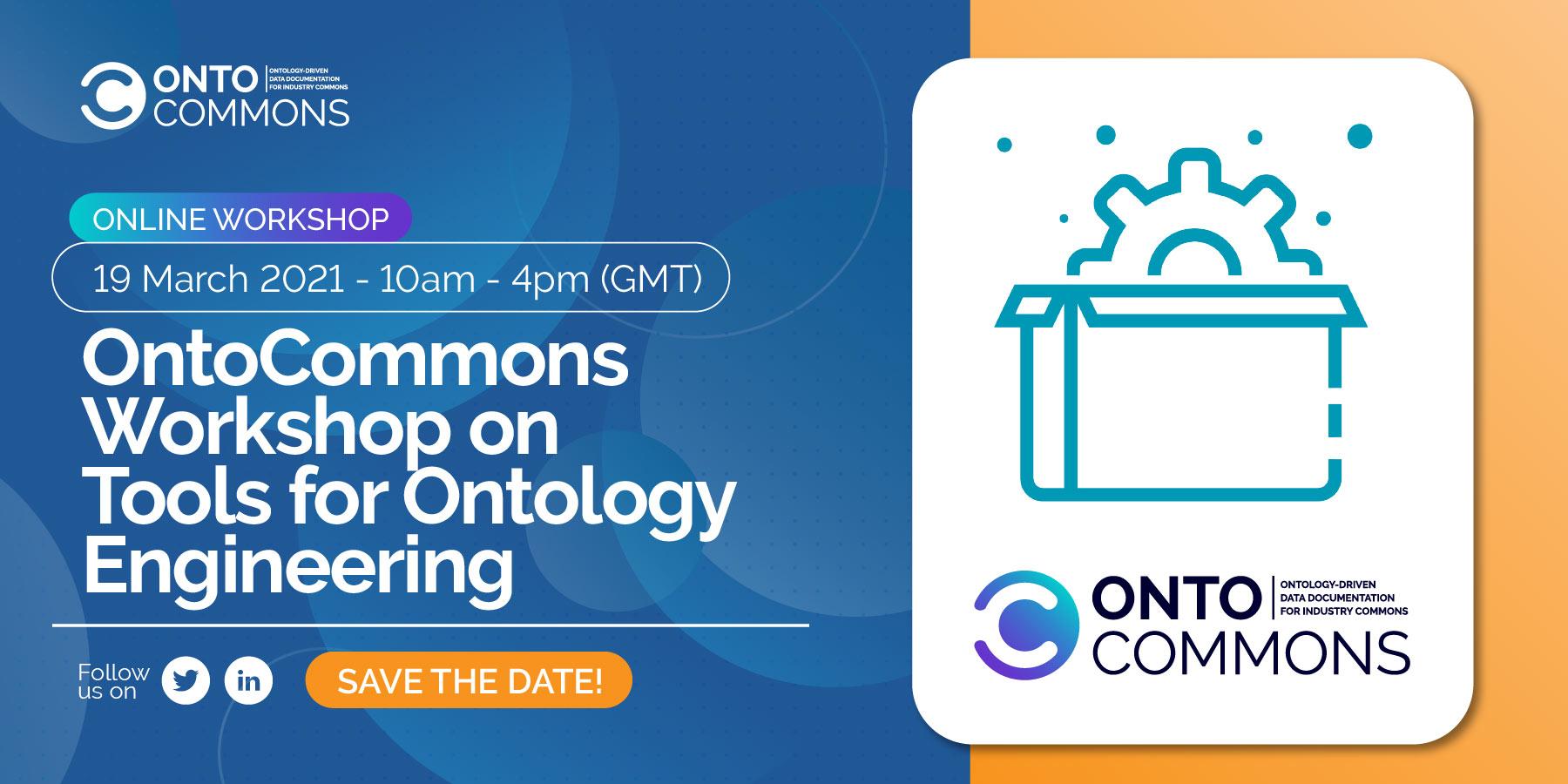 It might be said, similarly to many other roles and activities, that an ontology engineer is only as good as his/her tool, but what are the tools for ontology engineering and how good are they?
The OntoCommons Workshop on Tools for Ontology Engineering is an opportunity to discuss among ontology engineering experts, practitioners, tool builders and users about the state of the ontology engineering toolkit in 2021.
The event aims to cover the whole ontology lifecycle, from requirement gathering to ontology use through:
a mix of presentations by diverse members of the ontology engineering community;
discussions to understand which tools contribute to which parts of the ontology lifecycle and what is currently lacking.
These presentations and discussions will be used as input to a report from the OntoCommons project on the state of ontology engineering tools in 2021. 
Programme