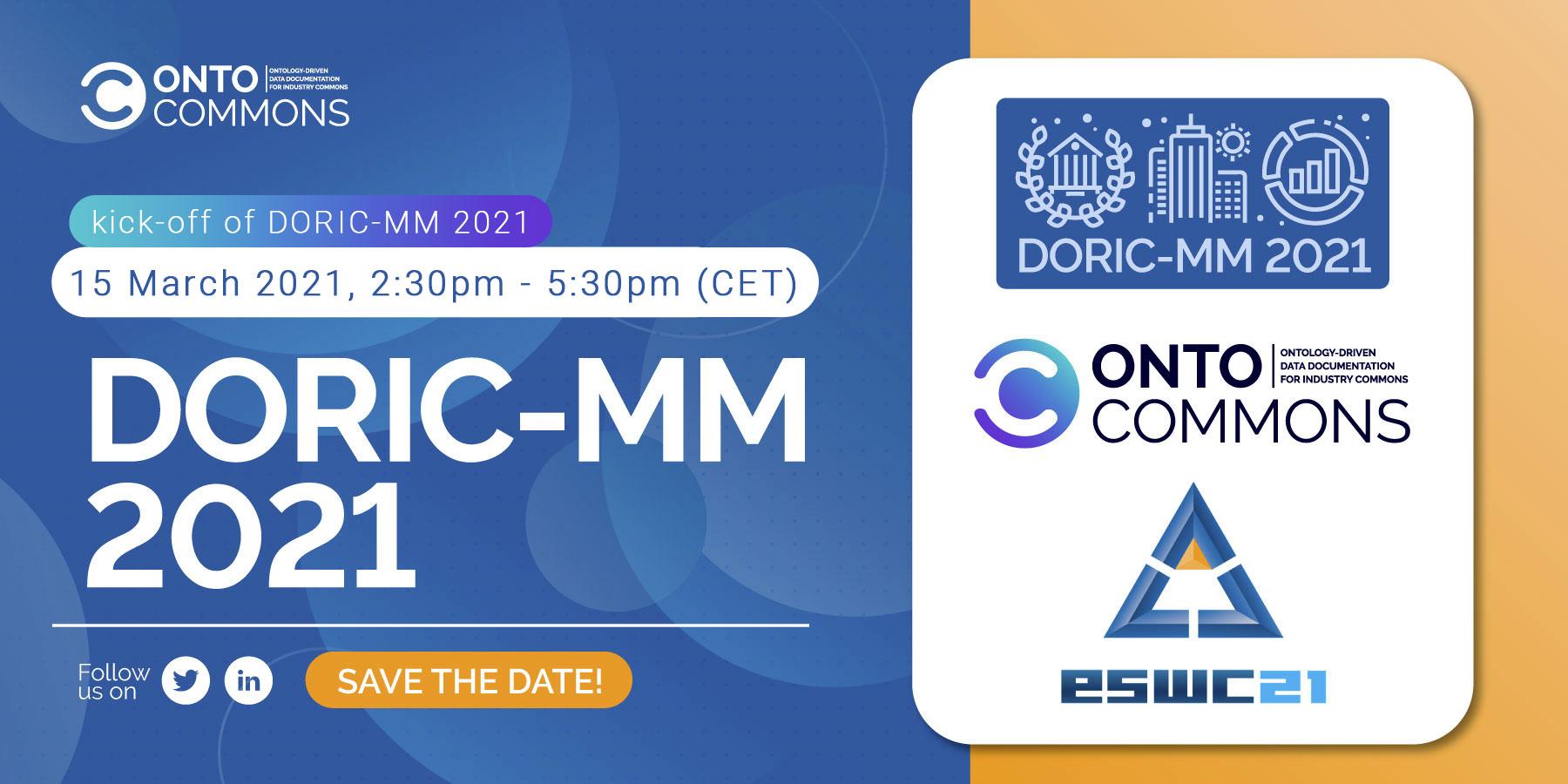 Background:
Semantic technologies are nowadays widespread as a component of Industry 4.0 architectures, but their uptake is not at the same level in all fields of industrial engineering; fragmentation and duplication of efforts remain an issue. In Domain Ontologies for Research Data Management in Industry Commons of Materials and Manufacturing (DORIC-MM) we welcome both ontologists and experts from all domains of materials and manufacturing that are willing to engage in a genuine discussion from which both sides will benefit. We ask ontologists ("providers") to show concrete and convincing examples of how semantic technologies can be used in this field, also welcoming negative results and lessons learned. On the other hand, we encourage domain experts ("users") to bring to the table their current challenges on data documentation, integration and management. In both cases, a second party will provide constructive feedback.
DORIC-MM, co-located with the 18th European Semantic Web Conference (ESWC 2021), is supported by the OntoCommons project and endorsed by the Industrial Ontologies Foundry. It will draw a map of the semantic landscape in the context of materials and manufacturing. In particular, its outcome will consist of populating a registry of semantic assets created within the project and writing a report document that critically captures the status of the field to advance it.
Workshop event:
DORIC-MM will be a full-day event, involving a half-day of presentations followed by a half-day of discussions and joint writing. Beside two invited keynotes, oral contributions will be brief (10+2 minutes) and can be presentations or demos. When registering (deadline EXTENDED: 10th March 2021), all interested participants will be required to answer a questionnaire about the semantic asset they develop and/or to describe requirements and gaps. All participants are requested to attend an on-line brainstorming session to be held in March. For participants who would like to give an oral contribution in DORIC-MM, a paper needs to be submitted. 
On 15 March 2021 an online Kick-Off Meeting will take place. The interactive event will give the opportunity to start discussions, through brainstorming sessions, about the future of semantics applied to materials and manufacturing.
Before the kick-off, if you are aware of any ontology that could be useful for materials, manufacturing or related domains, take this survey.
Our final goal is to develop an ontology catalogue in order to provide the materials and manufacturing communities with the most suitable ontologies in this area. In addition, the catalogue also contains general domain ontologies frequently used across domains.