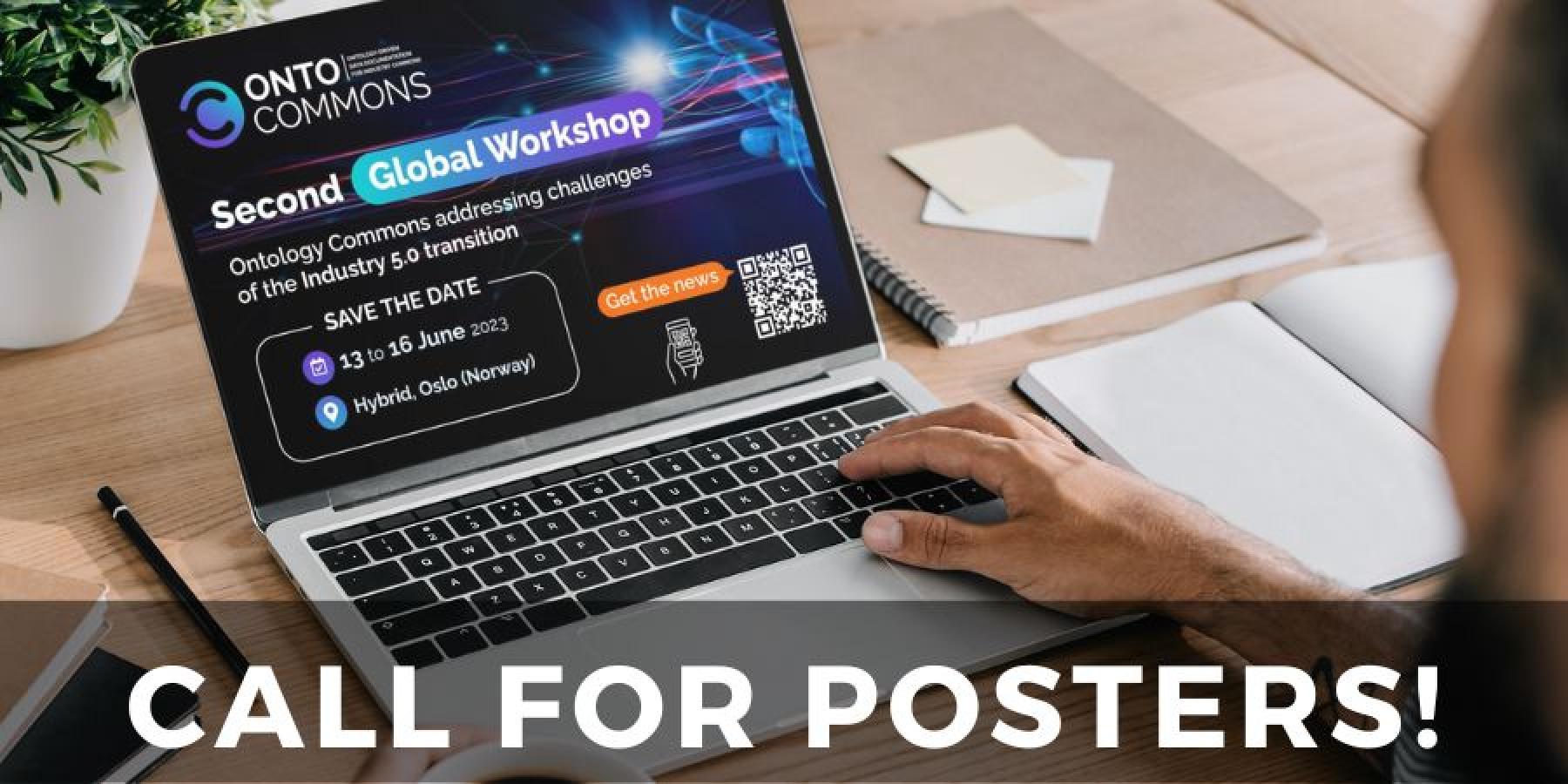 The OntoCommons Second Global Workshop is an exceptional opportunity for international researchers to showcase their latest work in the domains of ontologies, industrial, FAIR, and EOSC environments. In addition to keynote presentations and panel discussions, the workshop has opened a Call for Posters that enables researchers to present their projects in a visual and engaging format.
The posters will be exhibited throughout the event, providing an excellent platform for participants to share their research, receive feedback, and connect with other experts in the field.
Don't miss out on this exciting opportunity to be part of the global conversation on ontologies and data management. Submit your poster by 30 May.