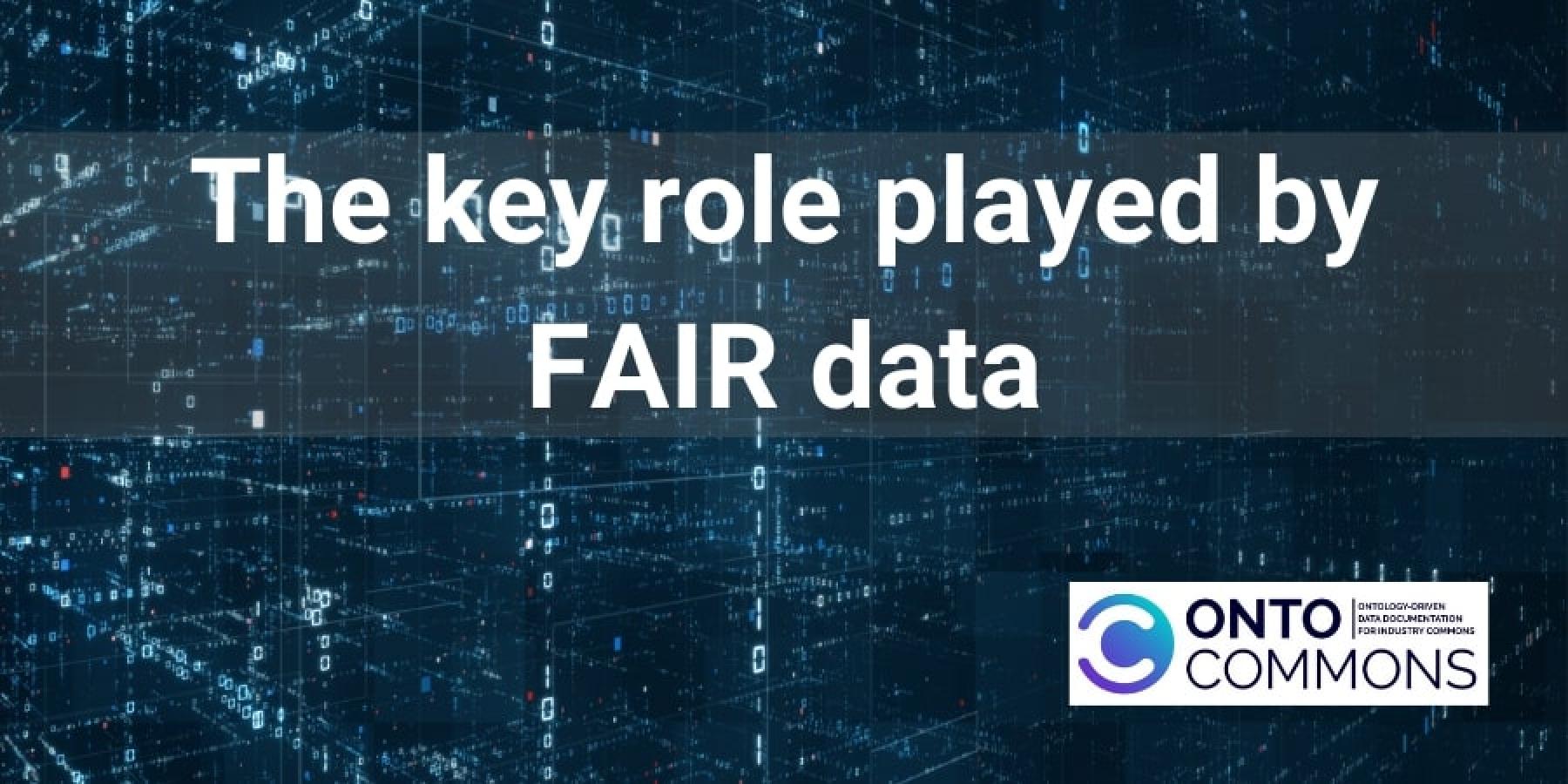 The EU Commission has recently proposed a new set of rules on how to promote data sharing among sectors and guarantee the reliability of open data, accessible by both companies and citizens.

The need for formalising the process of sharing data is driven by its predominant role in today's society. Indeed, the amount of information generated by public institutions, businesses and citizens is growing and it is expected to increase by five times by 2025. Hence, the approach of sharing only information which is reliable should be applied in every context.

One of the aims of the OntoCommons project is the development of the Ontology Commons EcoSystem (OCES), which enables end users to harvest the potential of ontologies at different levels and follows the principles of FAIR data (Findable, Accessible, Interoperable and Reusable).
Moreover, the application of FAIR principles facilitates the OCES development through domain ontologies. This is enabled thanks to the application of a set of specifications, top level ontologies, methodologies and tools which allow users to use ontologies for data documentation.  

The key role played by trustworthy data is stressed also by Margrethe Vestager, Executive Vice-President for A Europe Fit for the Digital Age. She indeed highlights the importance of sharing data in a way which complies with the European values and rights.
Following the same line of thinking, Thierry Breton, Commissioner for Internal Market, states: "Our new regulation will enable trust and facilitate the flow of data across sectors and Member States while putting all those who generate data in the driving seat. With the ever-growing role of industrial data in our economy, Europe needs an open yet sovereign Single Market for data".
If you want to read more about the important role played by trustable data, read the full EU Press Release here.
Do not forget to follow OntoCommons on its Twitter and LinkedIn channels to keep constantly updated about the benefits this project can bring to the development of a FAIR society.