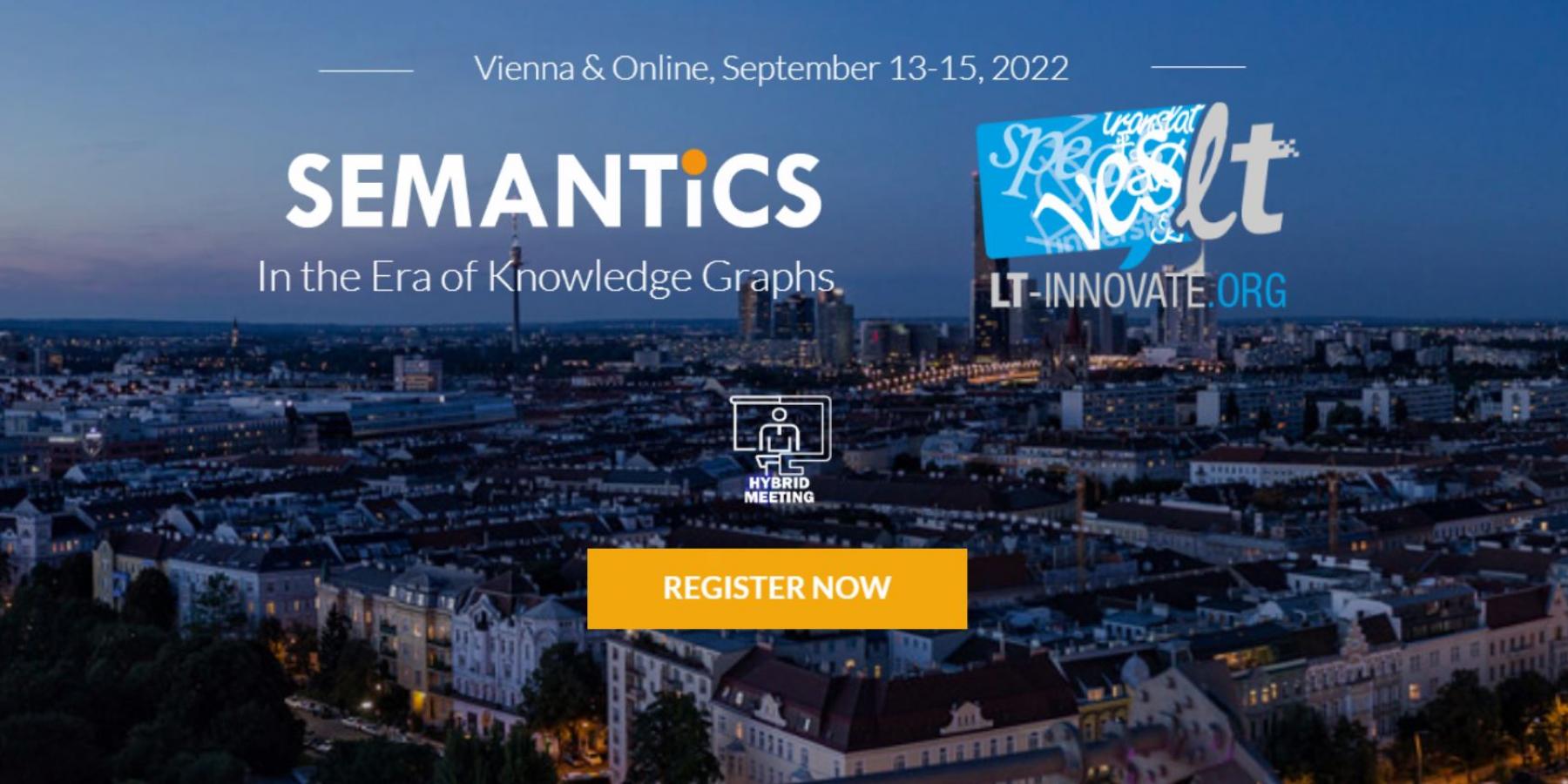 About the conference
SEMANTiCS2022 is a recognised conference in the area of semantic technologies, which are today together with other methodologies such as NLP and machine learning the core of intelligent systems. The event helps to exchange latest information and drives discussions forward  in an established knowledge hub where technology professionals, industry experts, researchers and decision makers can learn about new technologies, innovations and enterprise implementations in the fields of Linked Data and Semantic AI.
The Summit is the ideal meeting point between technology providers, users & integrators, business leaders, leading-edge developers & researchers, investors & analysts. It is a unique place to learn, exchange, network, forge new partnerships, find new clients and get tuned to the multilingual intelligent future.
The SEMANTiCS2022 conference is for...
Beginners and experts in the semantic field, that operate on daily basis in business, benefit equally from joining the conference. They can dive into affiliated domains and exchange opinions in the areas of semantic technologies, machine learning and data science.
OntoCommons at SEMATICS 2022
Umutcan Şimşek, OntoCommons demonstrators co-leader, is present at the conference and hosts the session linked to the presentation of posters.