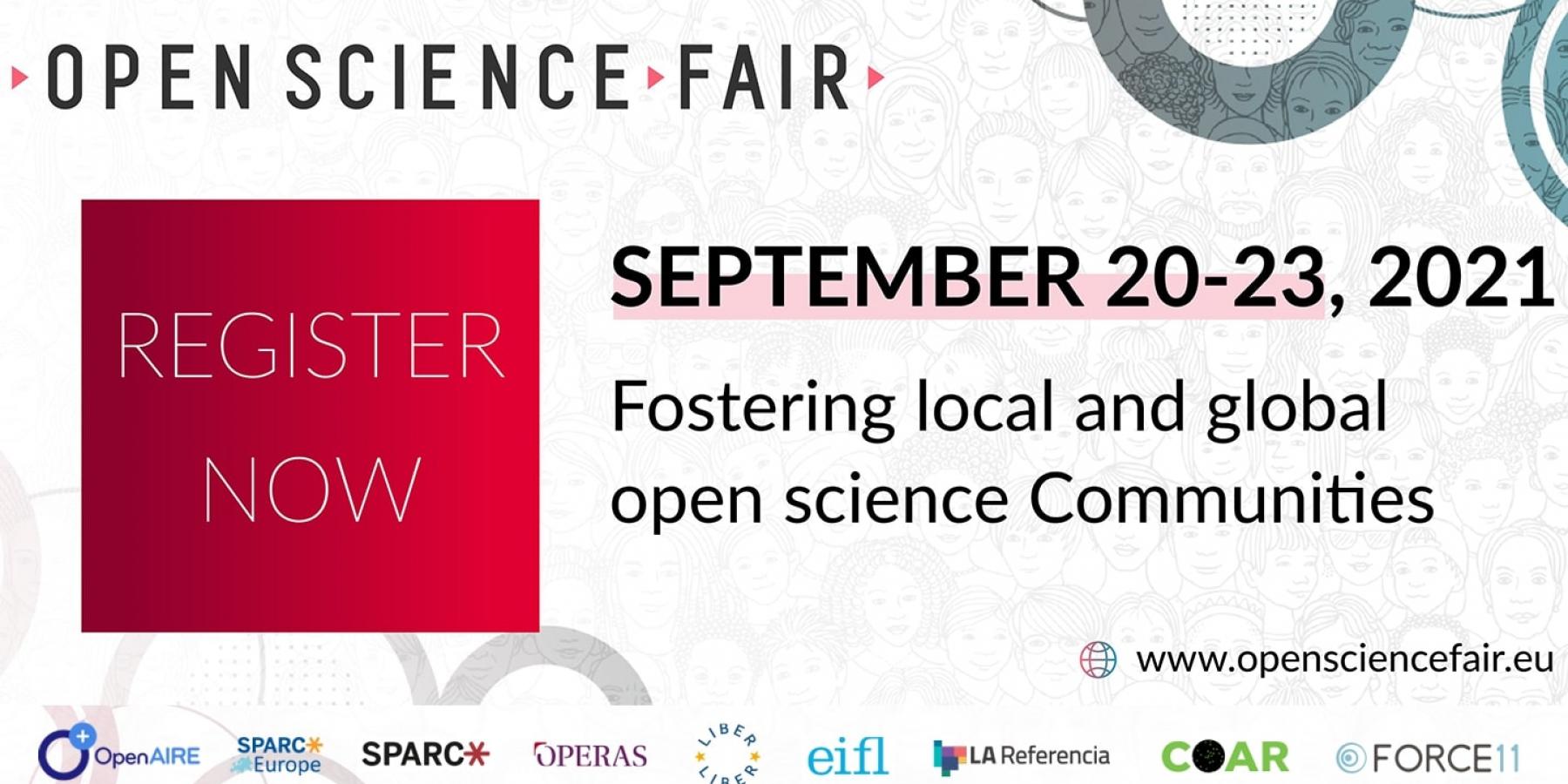 The Open Science Fair 2021 (OS Fair 2021) is going to take place from 20 to 23 September in 2021. The event aims to identify common practices associated with open science, and establish synergies with open science communities and services in order to stimulate discussions and sharing knowledge.  
The topics covered during the OS Fair 2021 conferences are:
Interdisciplinary collaborations: Networks, services, methods
Sustaining Open infrastructures, services and tools for research communities
Value added data products/services from open science
Training and skills for open science
European Open Science Cloud (EOSC) and FAIR data
Citizen science: barriers and opportunities for collaboration
Researchers, research institutions, funding agencies, service providers and infrastructures operating in these fields are invited to join the 'Call for proposal' and submit their works for joining conferences and lighting talks by 2 August 2021.
The event is organised by OpenAIRE, co-organized by key international initiatives in the area of Open Science: COAR, EIFL, Force11, LA Referencia, LIBER, OPERAS, Sparc, Sparc Europe.