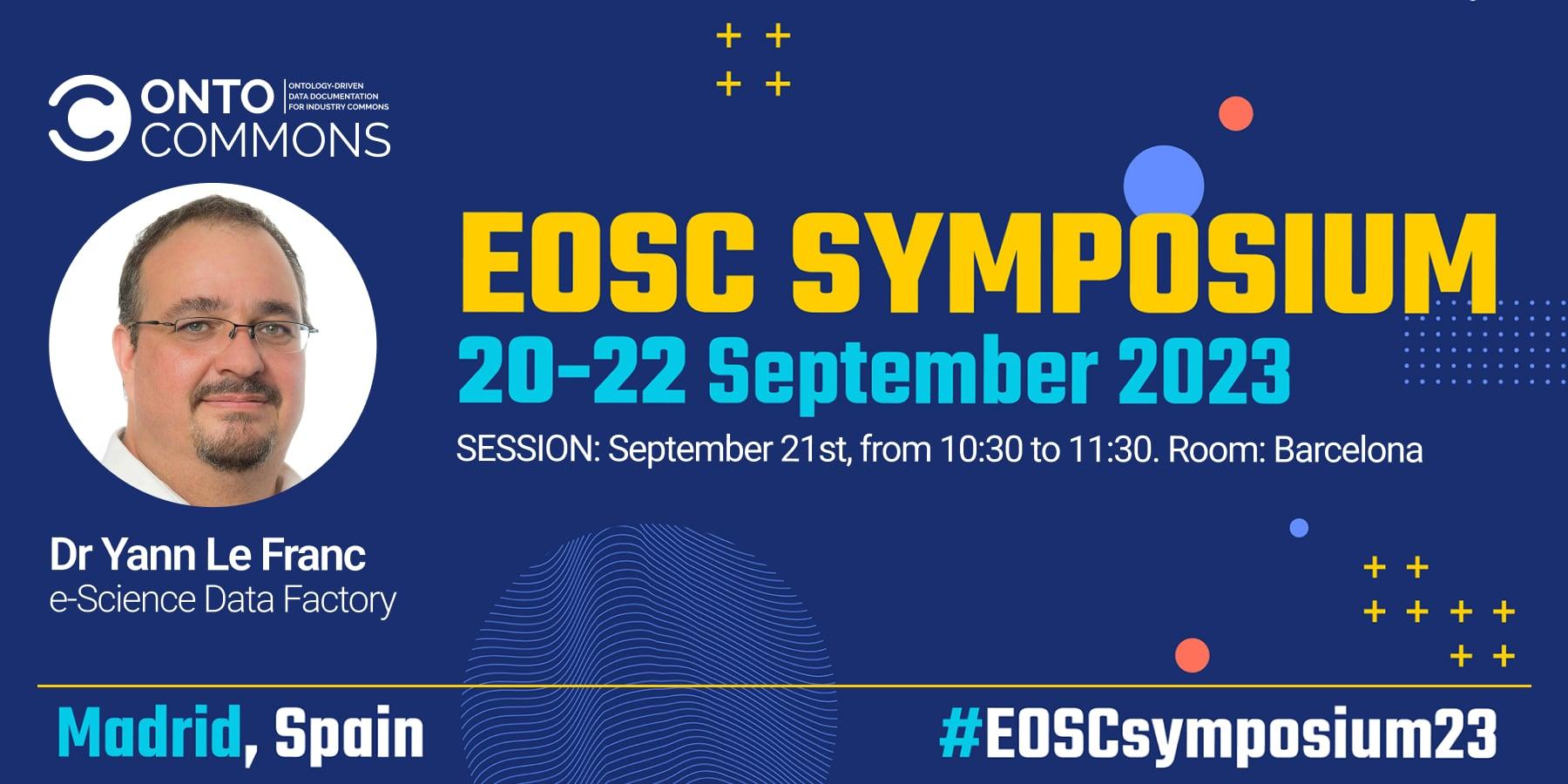 We are pleased to announce that OntoCommons participates at the European Open Science Cloud (EOSC) Symposium in Madrid, Spain, from September 20th to 22nd, 2023.
Dr. Yann Le Franc, a valued member of the OntoCommons team, CEO and founder at e-Science Data Factory,  represents OntoCommons at the EOSC Symposium, the annual gathering that focuses on advancing open science and strengthening the European Open Science Cloud initiative.
Dr. Le Franc shares his insights during a panel discussion on Semantic Interoperability for Data and Metadata which is  scheduled for Thursday, September 21st, from 10:30 to 11:30. In his presentation, titled "Semantic Artefacts and Their Representations.", Dr. Le Franc's delves into the significance of semantic artefacts in the context of data and metadata interoperability. 
We look forward to meeting the vibrant community at the EOSC Symposium and sharing our perspectives on how ontologies and semantic representations might affect the future of open research and data management.