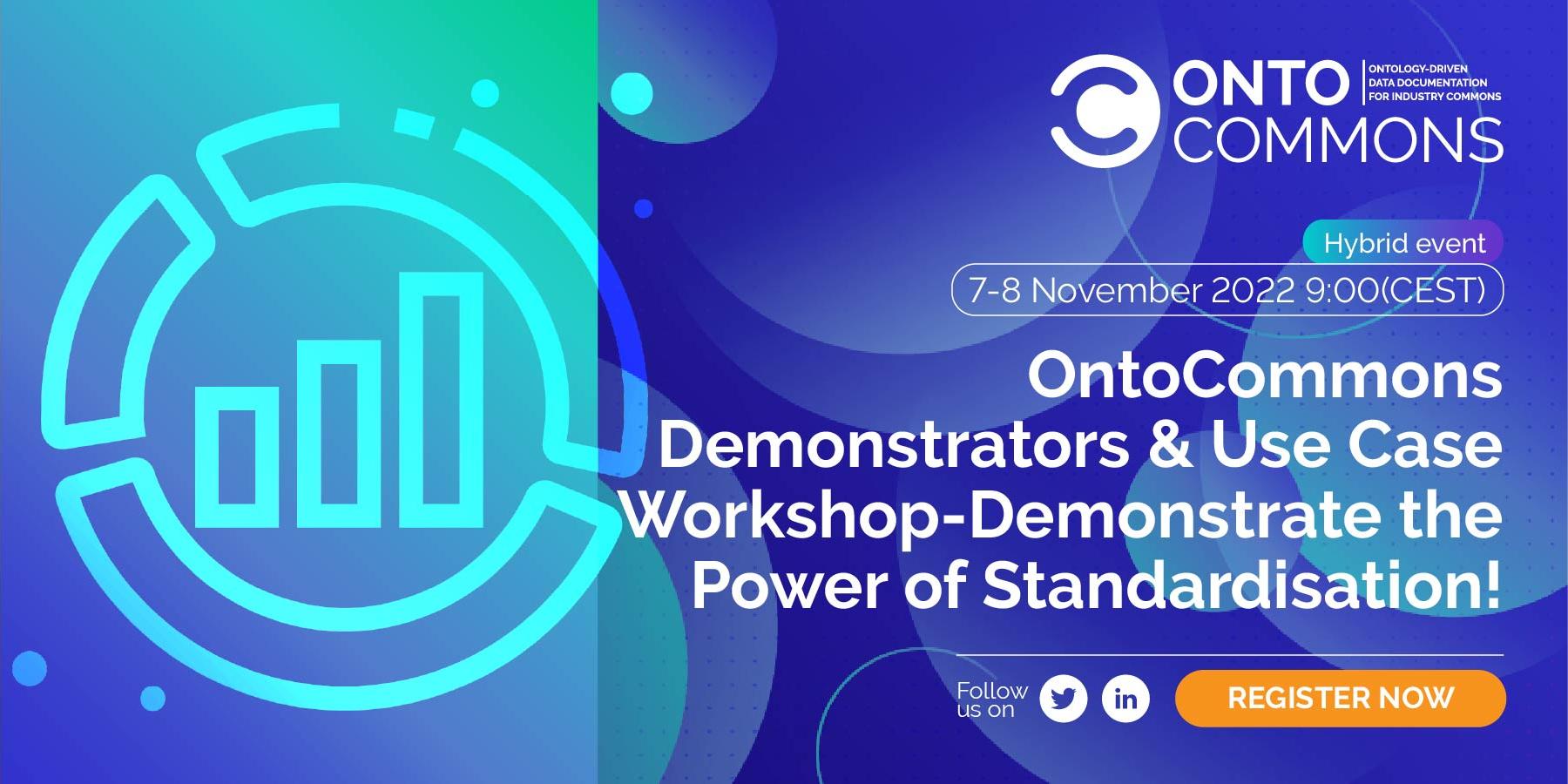 Demonstrate the Power of Standardization!
---
WHY ATTEND?
The 2nd Focused Demonstrator Workshop, organized on November 7-8, 2022 Stuttgart by Bosch, will provide a venue for demonstrators:
to present their use cases and collect feedback,
to have a first-hand experience with the concrete outcomes of the project that are part of the OntoCommons Ecosystem.
The participants, especially the demonstrators will have the chance to:
network with each other and interact with the technical experts who have been developing the outcomes,
and discover potential exploitation opportunities for their use cases.
REGISTRATION
The registration is free of charge
PROGRAM OVERVIEW (TENTATIVE)
You can download the current version of the agenda
here
.
---
ORGANISERS:
Evgeny Kharlamov, Bosch Center for Artificial Intelligence & University of Oslo, Germany
Baifan Zhou, University of Oslo, Norway
Antonis Klironomos, Bosch Center for Artificial Intelligence & University of Mannheim, Germany
Umutcan Simsek, Semantic Technology Institute Innsbruck, Austria
Ana Teresa Correia, Institute for Applied Systems Technology Bremen GmbH, Germany
Anna Fensel, Wageningen University & Research, the Netherlands
Christian Weck, Fraunhofer Institute for Manufacturing Technology and Advanced Materials, Germany
Dragan Stokic, Institute for Applied Systems Technology Bremen GmbH
Janne Haack, Fraunhofer Institute for Manufacturing Technology and Advanced Materials, Germany
Xiaochen Zheng, École Polytechnique Fédérale de Lausanne, Switzerland