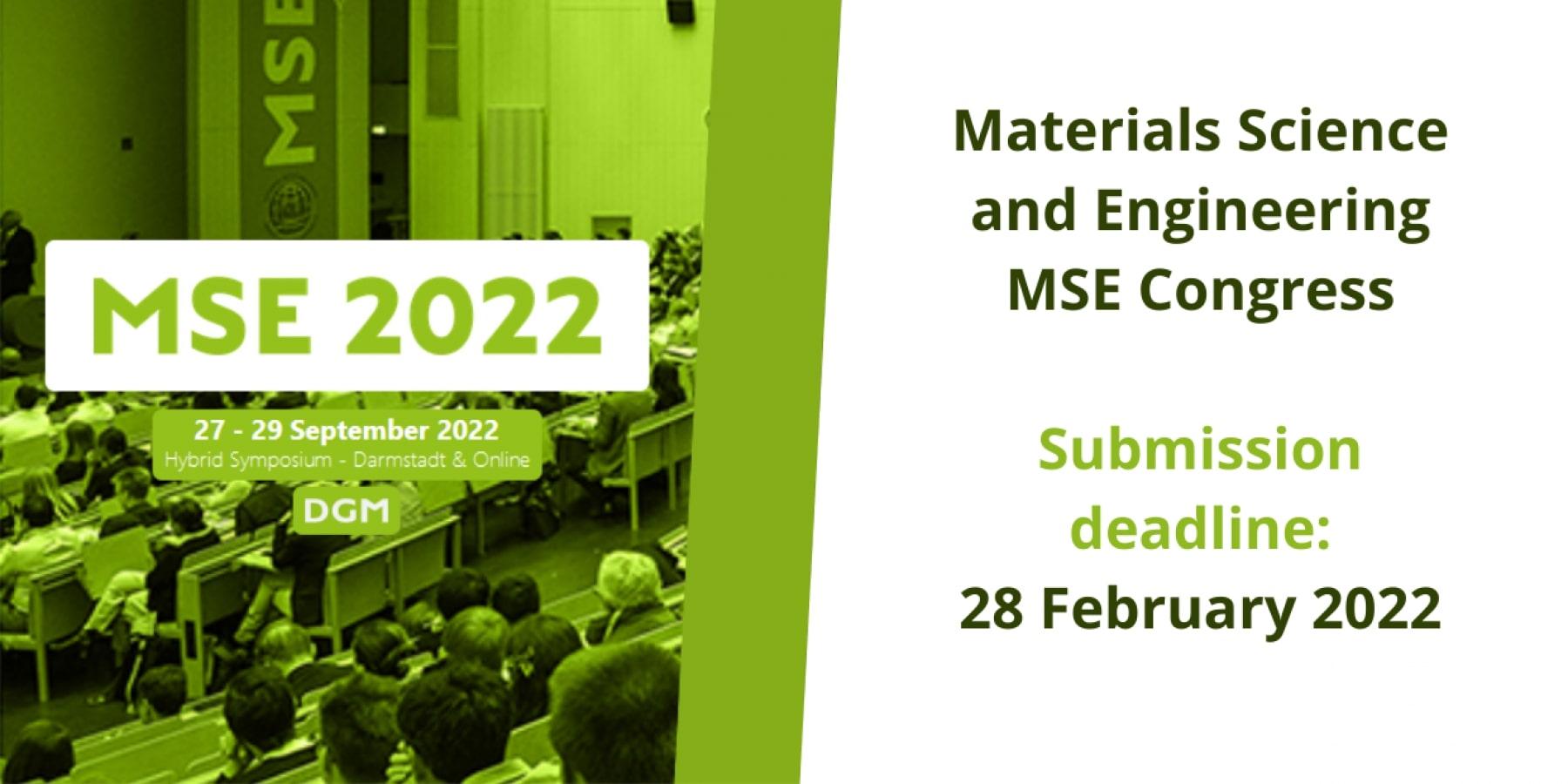 The MSE Congress is the leading international Materials Science and Engineering Congress in Germany and the German Materials Society (DGM) flagship event, usually gathering more than 1,500 participants that attend the event and present their material science and engineering research to the international community.
This year, the event is going to be held as Hybrid Congress from 27 to 29 September 2022.
The technical program of MSE 2022 will feature world-renowned experts, who will deliver plenary, keynote, and thematic talks throughout the congress. In addition, there is the possibility to submit an abstract for lectures and posters by 28 February and the event organisers encourage young scientists to contribute to the symposium.
For more information visit the event page: https://dgm.de/mse/2022/
The details of the presentation guidelines for the abstract are available here: https://dgm.de/mse/2022/submission