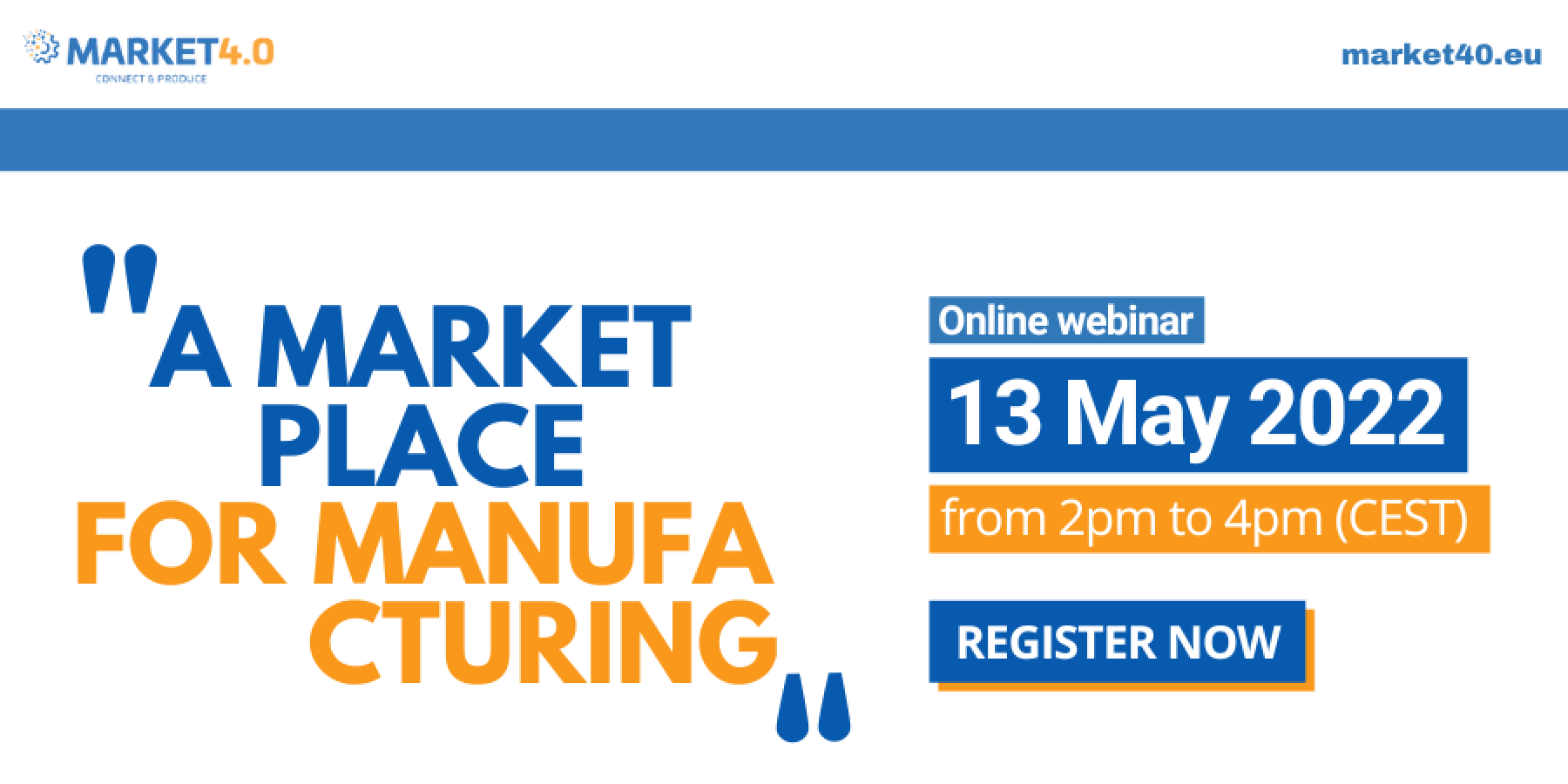 The project MARKET4.0 aims to enable suppliers and customers to maintain full control over their confidential data by adopting International Data Spaces and offering apps and services that enable peer-to-peer ordering, supplier identification, visualisation, and more. MARKET4.0 represents a piece of equipment and production as a service marketplace for manufacturing companies.
The project is currently supporting the metal processing, plastics, and high-tech sectors of the manufacturing industry and is organising an event to present and celebrate the launch of its Marketplace. 
The webinar takes place online on 13 May 2022 from 12 pm to 2 pm.
Agenda
12:00 - 12:20 MARKET4.0 project overview - INTRA
12:20 - 13:00 MARKET4.0 Industrial Marketplace - INTRA, IPC
13:00 - 13:20 Building the MARKET4.0 Ecosystem – Success stories from the Open Calls - LMS
13:20 - 13:40 MARKET4.0 – Pioneer for Hybrid Business Models in Data Economy - ENG, IDSA
13:40 - 14:00 Q&A 
In order to attend the event, please register at the following link.