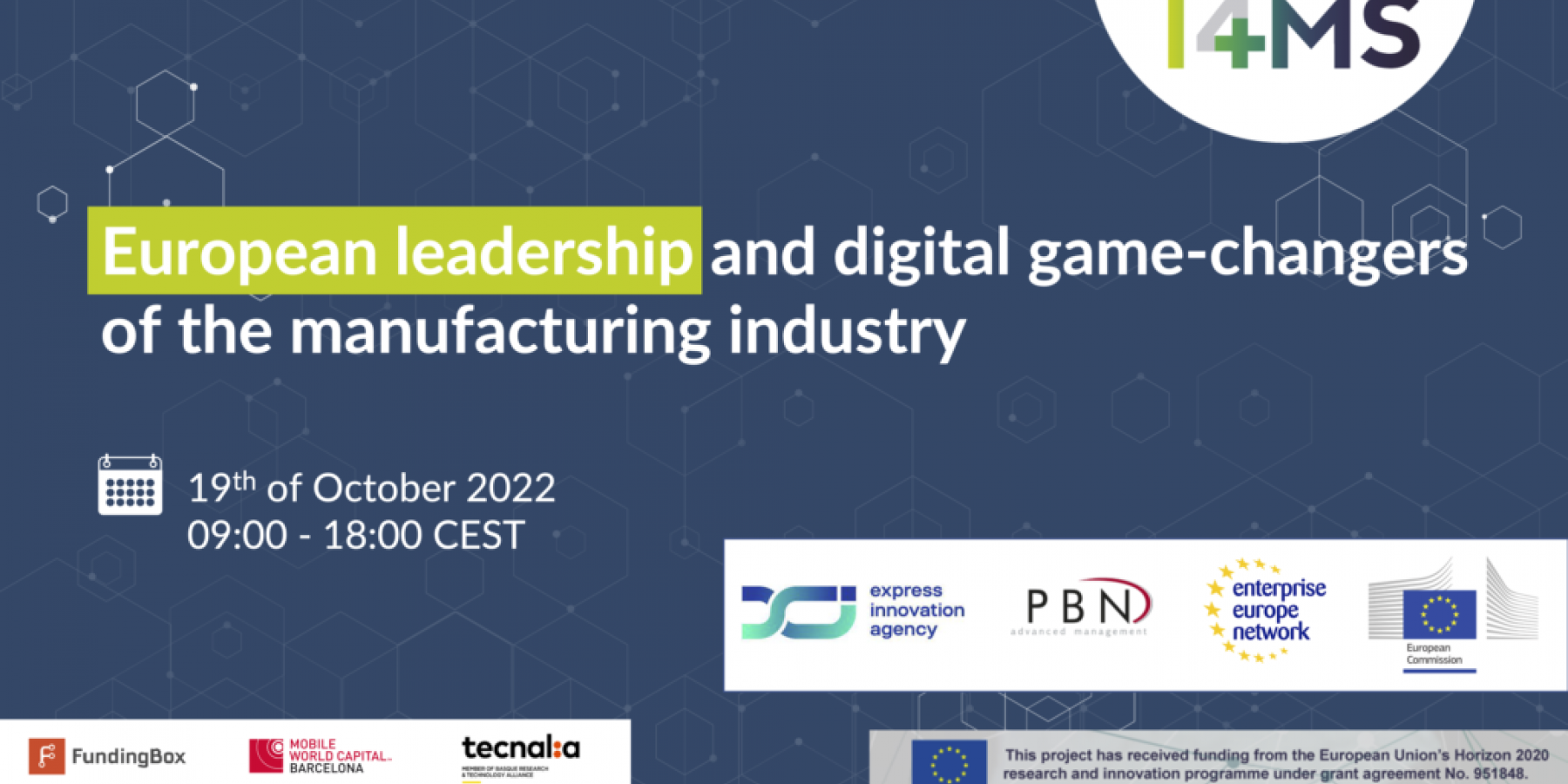 The European leadership of the manufacturing industry arrives in Budapest with I4MS digital game-changers Stakeholders Event on 19 October 2022. The event will be focused on networking and showcasing opportunities for European Digital Innovation Hubs (EDIHs), European projects, SMEs, technology providers and other stakeholders of the manufacturing sector driving innovation and technology adoption across the European Union.  
The final ceremony of the I4MS initiative will bring together the manufacturing ecosystem to exchange success stories, lessons learnt and know-how. The results from this joint exercise will create long-lasting collaborations among the stakeholders that will go beyond the 40 million euros distributed from 2020 to 2023 under the initiative.   
The agenda will include representatives of the Hungarian Ministry of Innovation and the European Commission. Other manufacturing experts working on the digital transformation of the industry will also share their knowledge in keynotes and panel discussions. Use cases and success stories will be showcased in an Exhibition Arena with tours. Further funding opportunities for EDIHs and SMEs will be presented too.   
The conference will include gamified speed networking activities with Enterprise Europe Network (EEN) and an evening cocktail to close the ceremony.   
Call for Posters and Call for Exhibitors
At the event, I4MS will showcase initiatives and European projects on manufacturing and supporting SMEs. If you want to present your project at the I4MS Stakeholders Event, fill out this form before 15 September to showcase your project with a poster.
Besides, I4MS also calls for exhibitors to have a 4sqm free booth in the Exhibition Arena. Fill out this form also before 15 September to get your free booth, but please note that you must be registered as an I4MS Contact Point.
Booths and posters will be allocated on a first come first serve basis.