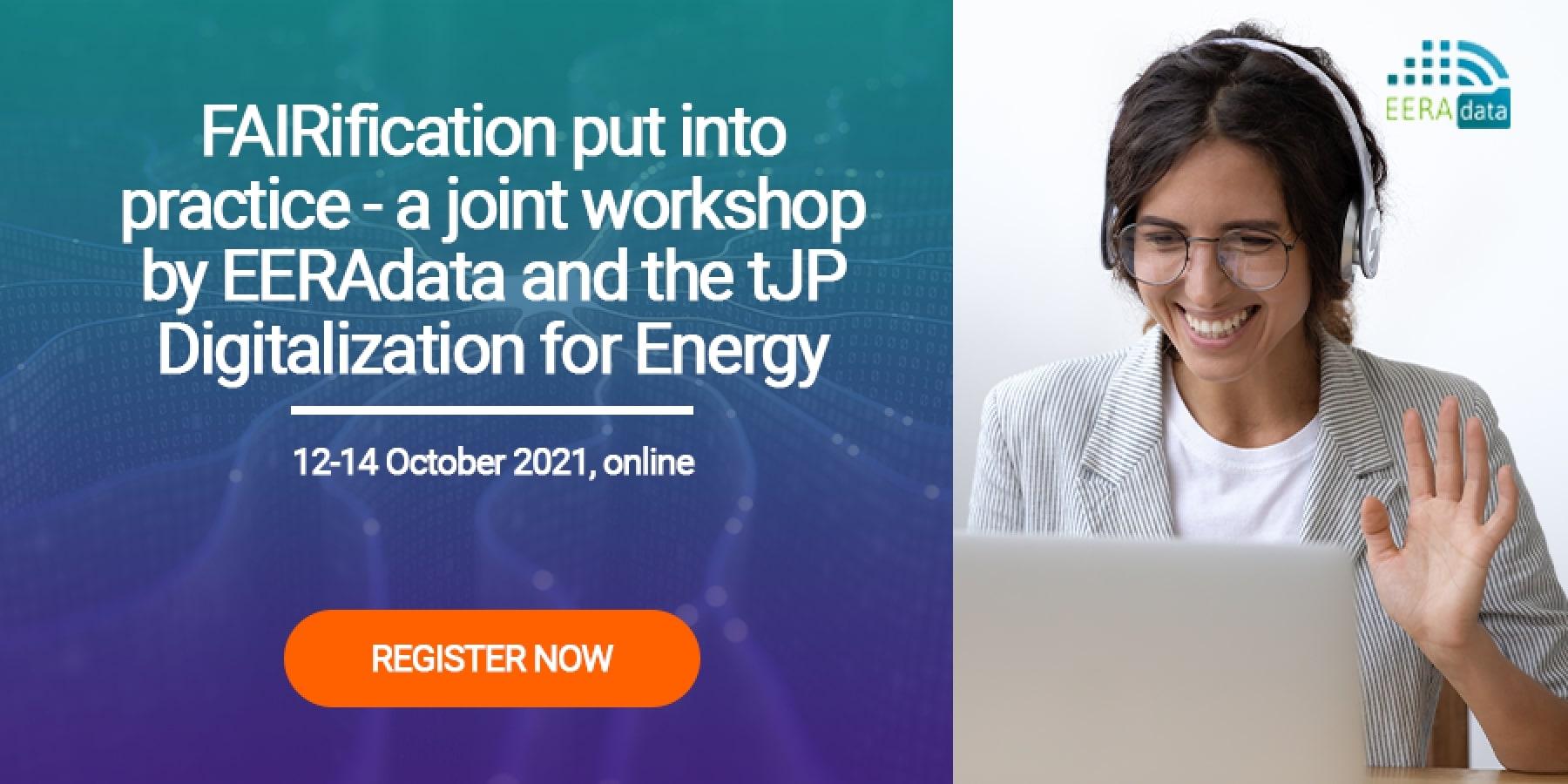 The EERAdata project is pleased to announce that its workshop No. 3 is co-organized with the EERA transversal Joint Programme Digitalisation for Energy (tJP DfE) as part of their annual conference. The workshop is structured as an online webinar and hackathon between 12 and 14 October 2021. Data interoperability and workflows are recurrent themes of all workshop sessions and they will also be addressed at this occasion.
Objectives
Present activities of the tJP Digitalization for Energy - From FAIR data governance to AI applications and Exascale computing. 
Discuss and develop workflows for FAIR and open (simulation) data.
Synthesize community insights and formulate action points. 
OntoCommons and EERAdata
During the Day 1 event "Towards High-Performance Computing (HPC) and the FAIRification of energy data", Yann le Franc (CEO and Scientific Director e-Science Data Factory) will kickstart the OntoCommons and EERAdata synergy by joining the event to introduce the OntoCommons projects and its goal to the EERAdata community.