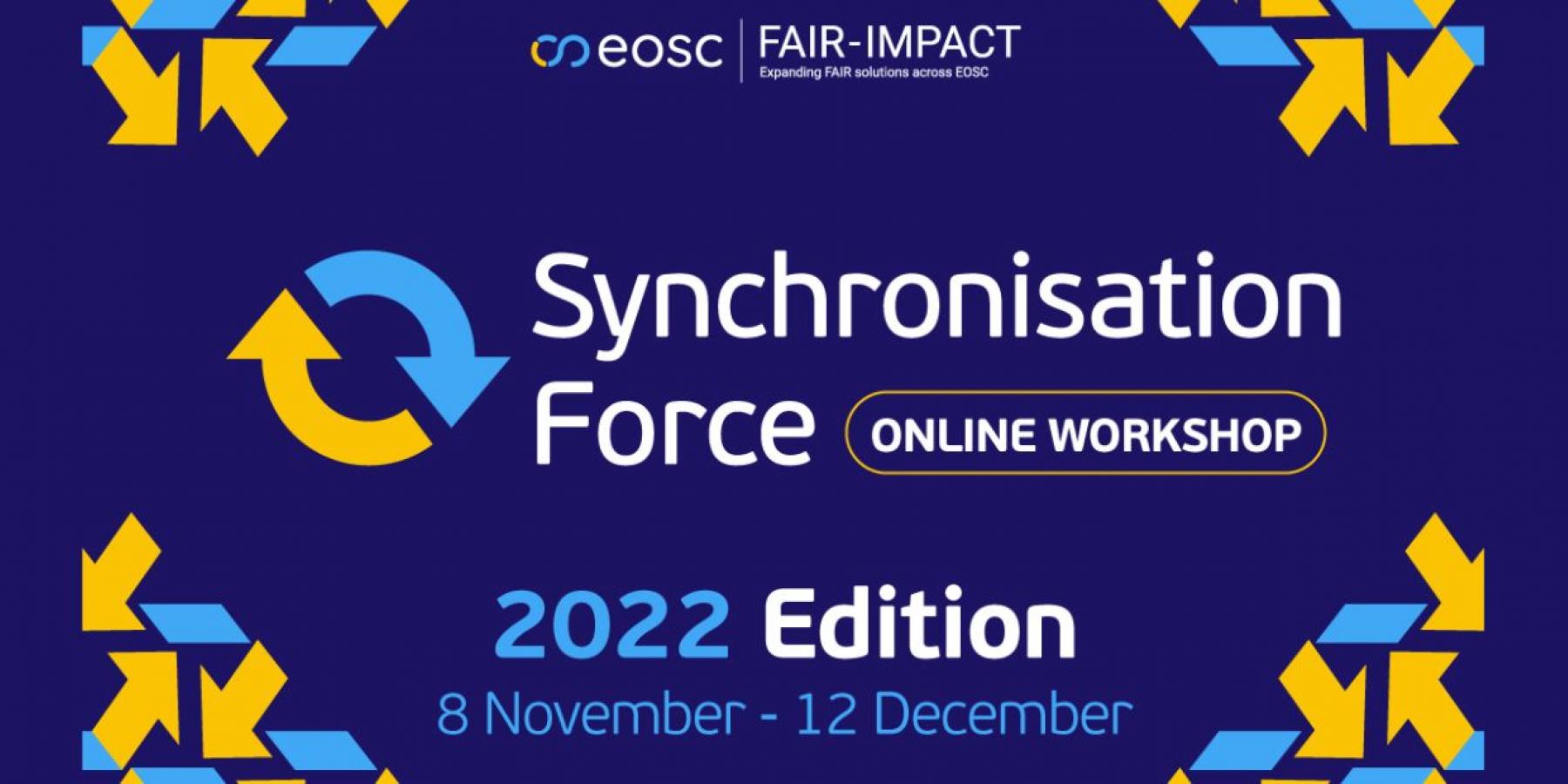 The FAIR-IMPACT Synchronisation Force workshop aims to discuss common challenges and priorities related to turning the FAIR principles into practice.
Four online collaborative sessions between the 21st and 24th of November 2022 assess the implementation of selected recommendations and ambitions from the Turning FAIR into Reality Report (2018), the FAIRsFAIR White Paper (2021), the SRIA (version June 2021) and EOSC Multi-Annual Roadmap (2023-2024).
They are opened by an introductory session on the 8th of November and concluded with a discussion session on December the 12th.
FAIR-IMPACT invites key FAIR representatives of projects and initiatives in the EOSC framework, who can actively engage in the various sessions.
OntoCommons at the FAIR-IMPACT Synchronisation Force workshop
On Thursday 24th November, from 14.00-15.30, Hedi Karrary, OntoCommons Technical coordinator, is one of the speakers of the session focused on Metadata, semantics and interoperability. His speech highlights the work OntoCommons has conducted in cooperation with AIOTI and StandICT to prepare an ontology and standards landscape analysis.
The actions conducted by the team span from developing the OntoCommons Landscape Survey, the EUOS Ontology Survey and the Gap Analysis focused on Semantic Interoperability that is going to be published on the OntoCommons Roadmap.
The work presented by Hedi has highlighted the following industrial needs, gaps in domain ontology and recommended actions: