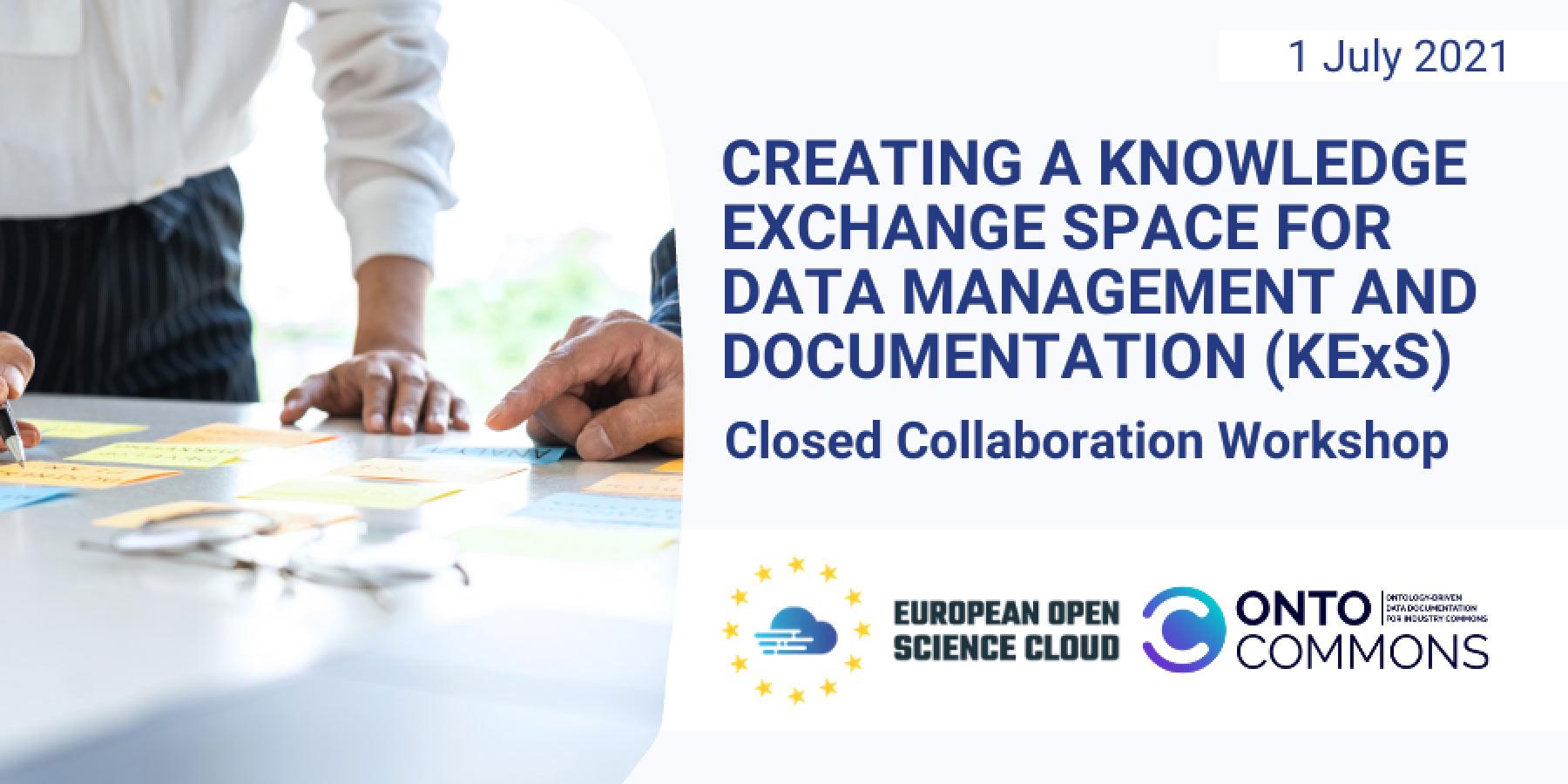 Closed Collaboration Workshop

Leveraging existing work in FAIR principles, cross domain semantic interoperability as well as services and infrastructure and exchange knowledge by bringing together OntoCommons, Industry, FAIR initiatives and the EOSC landscape 
 
General description of the event
OntoCommons is an H2020 CSA project dedicated to the standardisation of data documentation across all domains related to materials and manufacturing. It lays the foundation for interoperable, harmonised and standardised data documentation through ontologies, facilitating data sharing and pushing data-driven innovation, to bring out a truly Digital Single Market and new business models for European industry, exploit the opportunities of digitalization and address sustainability challenges.
To make this a reality, it is essential to draw on already existing networks of (European) bodies, projects and initiatives with the objective of establishing a shared data documentation framework. We are therefore inviting members and representatives of OntoCommons-relevant projects, initiatives and communities, to the virtual workshop "Creating a Knowledge Exchange Space for data management and documentation - KExS". 

 
Purpose and main take-aways from the session
The main objective of this workshop is to build the basis for further cooperation between OntoCommons and projects related to FAIR implementation, EOSC infrastructure and data management good practices (Research Data Alliance). Our goal in OntoCommons is to leverage existing work in these areas and exchange knowledge by bringing together OntoCommons, Industry, FAIR initiatives and the EOSC landscape. In this workshop, OntoCommons will be introduced and discussions on specific topics for collaboration i.e. FAIR principles, cross domain semantic interoperability and services and infrastructure will be started.
Agenda
| | |
| --- | --- |
| Time (CEST) | Topic |
| 02:00pm - 02:15pm | Welcome and participants introduction |
| 02:15pm - 03:15pm | Introduction to the OntoCommons project |
| 03:15pm - 04:05pm | Presentation of WP2, WP3, WP4 and WP5 topics |
| 04:05pm - 04:20pm | Brainstorming session 1 |
| 04:20pm - 04:35pm | Brainstorming session 2 |
| 04:35pm - 04:50pm | Brainstorming session 3 |
| 04:50pm - 05:00pm | Summary and conclusion |

The event is by invitation only.