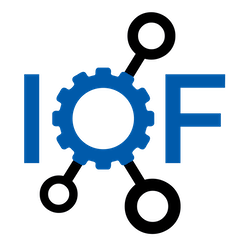 About the Industrial Ontology Foundry (IOF)
The Industry Ontology Foundry (IOF) is a group working to co-create a set of open reference ontologies to support the manufacturing and engineering industry needs and advance data interoperability.
Relevance for OntoCommons
The Industry Ontology Foundry wants to create a set of core and open reference ontologies that spans the entire domain of digital manufacturing. The IOF will work with Government, Industry, Academia and Standards organisations to advance data interoperability in their respective fields.
Collaboration with OntoCommons
OntoCommons is a member of the Industry Ontology Foundry.
Industry Ontology Foundry members are being invited to become OntoCommons experts and contribute to the project's activities and workshops.
OntoCommons is contributing to the work of Industry Ontology Foundry's working groups.
The Industry Ontology Foundry's IOF Core ontology, will be the Middle-Level Ontology for OntoCommons.
Website: