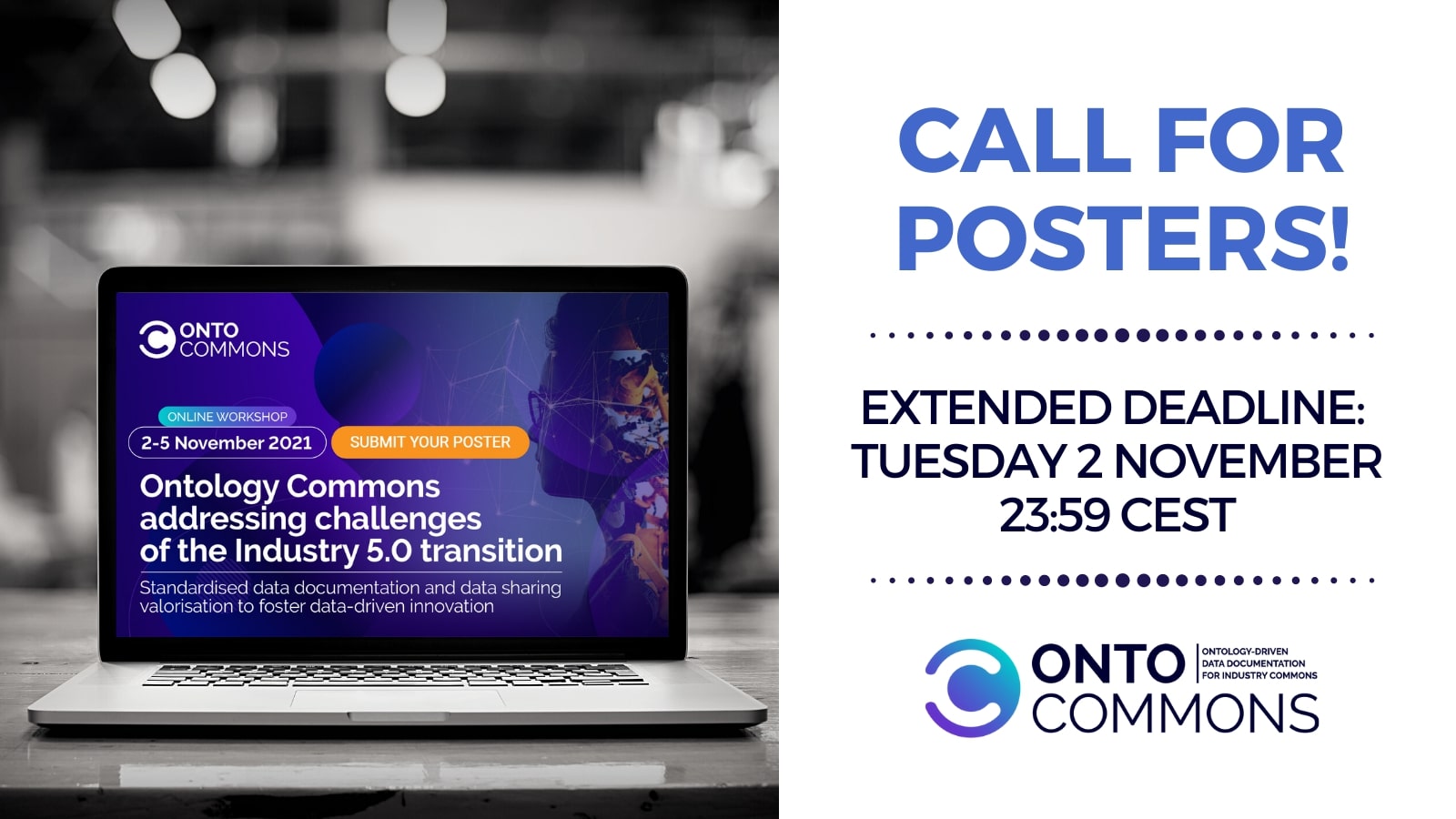 During the 1st OntoCommons Global Workshop "Ontology Commons adressing challenges of the Industry 5.0 transition" participants can have the opportunity to submit a graphic poster that will be presented from 2 to 5 November, before and after every daily session. The topics that can be showcased during the event are:
Industry Commons Translator
Ontology Interoperability
Enabling intra-ontology interoperability through shared terminology
Ontologies Stratification
Establishing a Knowledge Exchange Space
User Experience on Ontology Engineering Tools
Ontology-based digital marketplaces for Industry Commons
Ontology Adoption
FAIR Technology Adoption in Demonstrators
Ontology Engineering in Material Science
OntoCommons Demonstrators
Ontologies in the Industrial Engineering domain
Innovative Use Cases for Innovative Ontology Applications
Domain Ontology for manufacturing and supply chain
Poster format and specifications: 
For the poster exhibition, we would like to encourage you to be as creative as possible. The format of the poster should be:
PDF
preferred dimensions: 2700x1920 pixels 
Deadline to submit the poster and results notifications
All the participants can upload the poster by  2 November 2021 at 23:59PM (CET).
We will notify all the applicants (both admitted and not) on the results by 3 November. 
---
In case of any questions, please contact us at info[at]ontocommons[dot]eu
---