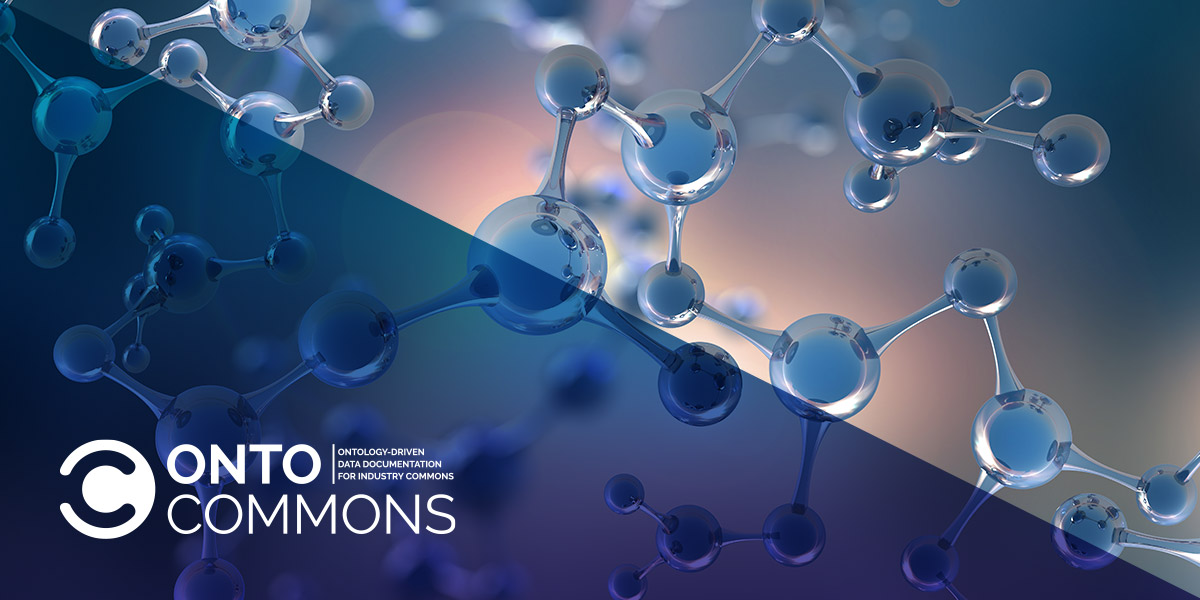 OntoCommons collects and analyses requirements from an initial group of 11 selected demonstration cases concerning data interoperability and ontology use.
Further stakeholder involvement and international demonstrators from related projects are expected during the project.
Industrially-relevant validated use cases will demonstrate the expected impact of OntoCommons on standardisation, findability, accessibility, interoperability and reusability of data.
More information about the 11 selected demonstration cases can be found below:
1. AIRBUS DESIGN AND MANUFACTURING
The demonstrator is developed by the University of Oslo and Airbus. It is focused on the assembly plant facility design process, logistics flow and logistic resource design.
KEYWORDS: Aerospace, Manufacturing
2. BOSCH MANUFACTURING
The demonstrator is led by Bosch. It is focused on the microchip manufacturing and enables the integration of heterogeneous factory-wide data for analytics of factory machines, processes and their monitoring and control.
KEYWORDS: Manufacturing, Resources, Process plants, Industrial Facilities
3. AIBEL PROCUREMENT
The demonstrator is developed by the University of Oslo and Aibel. It aims at comparing industry standard material grades as listed in EN, ISO or ASTM standards through an ontology-based reasoning engine.
KEYWORDS: Process industry, Material technology
4. MATERIALS' TRIBOLOGICAL CHARACTERISATION
The demonstrator is led by Tekniker. The development of this use case will shorten the time and the number and the size of experiments required to identify the behaviour of a material or combination of them (e.g. metal, coating, lubricant) with respect to specific operation conditions.
KEYWORDS: Manufacturing, Processing Materials characterization
5. DIGITAL MATERIALS MARKETPLACES
The demonstrator is developed by UKRI and Goldbeck Consulting. It facilitates platforms interoperability and services within an open European Virtual Marketplace Framework, involving tools and ontologies from the Allotrope Framework and NMBP materials modelling marketplace projects.
KEYWORDS: Materials, Nanotechnologies, Biotechnology, Manufacturing and Processing
6. OAS PRODUCT SERVICE SYSTEM
The demonstrator is developed by ATB and OAS. It improves the effectiveness and responsiveness of decision-making in logistics control systems based on data sharing built around big volume data streams semantically described by dedicated PSS ontologies.
KEYWORDS: Equipment industry, Manufacturing
7. FRAUNHOFER QUALITY
The demonstrator, enhanced by Fraunhofer, guarantees the evaluation and quality assurance of feedstock for further processing through the measurement of different feedstocks, the correlation with other feedstocks quality and correlation with quality of produced components.
KEYWORDS: Materials, Materials Processing, Quality Control, Materials Characterisation
8. IRES NANO-MATERIALS
The demonstrator is elaborated by IRES. It provides nanomaterial risk assessment with the evaluation of risk control efficiency and decision making, and phase identification in multiphase materials for nanoindentation process.
KEYWORDS: Nanosafety, Nanocomposites, Characterisation, Materials Design
9. BLM GROUP ONTOLOGY-BASED MAINTENANCE
The demonstrator is co-created by CNR and BLM Group. It standardises the terminology of the maintenance process, focusing in particular on the diagnosis of technical malfunctioning, and leveraging on knowledge extracted from service information flows and repair records.
KEYWORDS: Equipment Industry, Maintenance of Large Manufacturing Machines
10.ELVAHALCOR METAL INDUSTRY
The demonstrator is developed by the University of Oslo and ElvalHalcor. It enables effective data documentation and cross domain data reuse in the copper and aluminium industry.
KEYWORDS: Materials Characterization
11. SIEMENS DIGITAL MANUFACTURING
The demonstrator is developed by the University of Oslo and Siemens. It describes and analyses the digital twin of products and industrial assets in manufacturing and energy industry across their lifecycle from design to service based on lT systems.
KEYWORDS: Factories of the Future, Manufacturing